Multi-user NVMe (muNVMe-IP) PCIe Gen4 IP Core performance demo
We would like to show you the demo of muNVMe-IP for Gen4 on Intel Agilex F-series board, AB18-PCIeX16 adaptor board, and NVMe Gen4 SSD.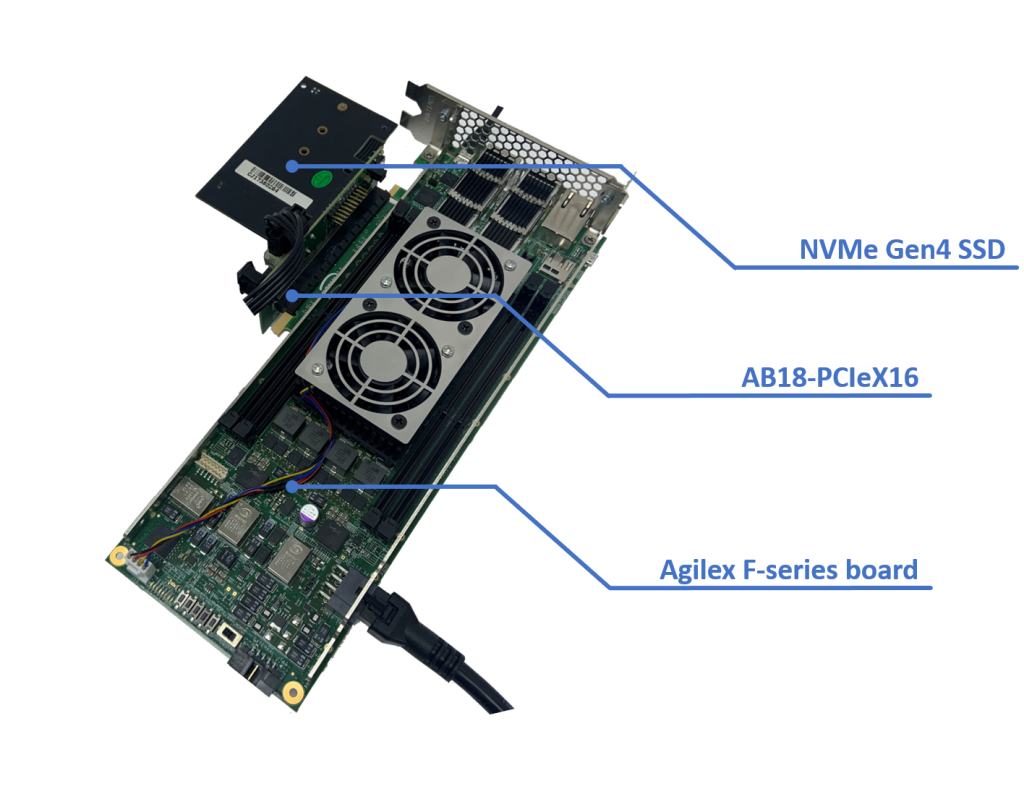 Let's see the demo when we use Write command.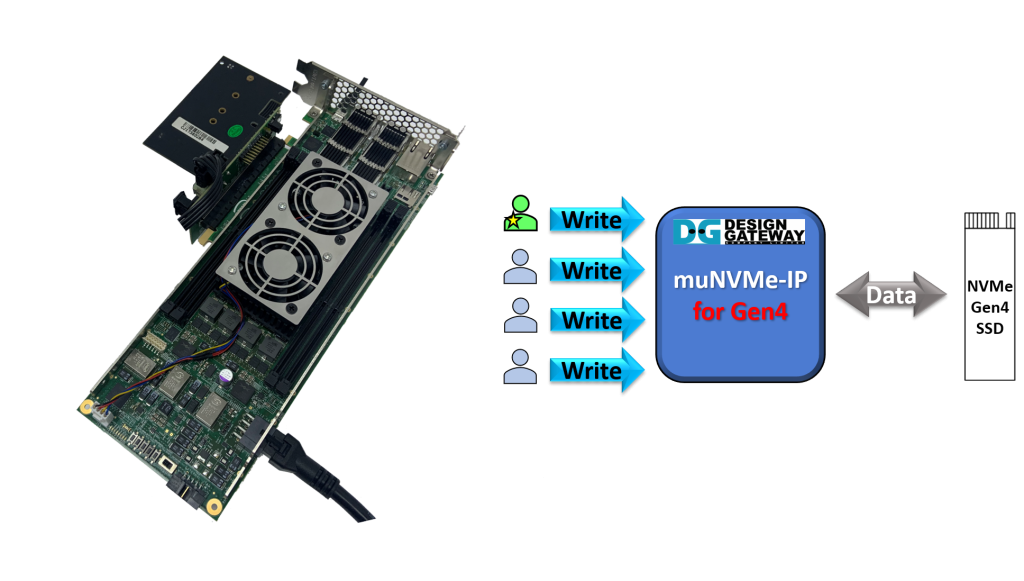 All users run Write command by using 32 GB data per user. After starting the test, the total transfered data is displayed on the console every second. When the operation is done, total time usage and transfer speed are displayed. The write performance of each user is equivalent, 1,570 MB/s.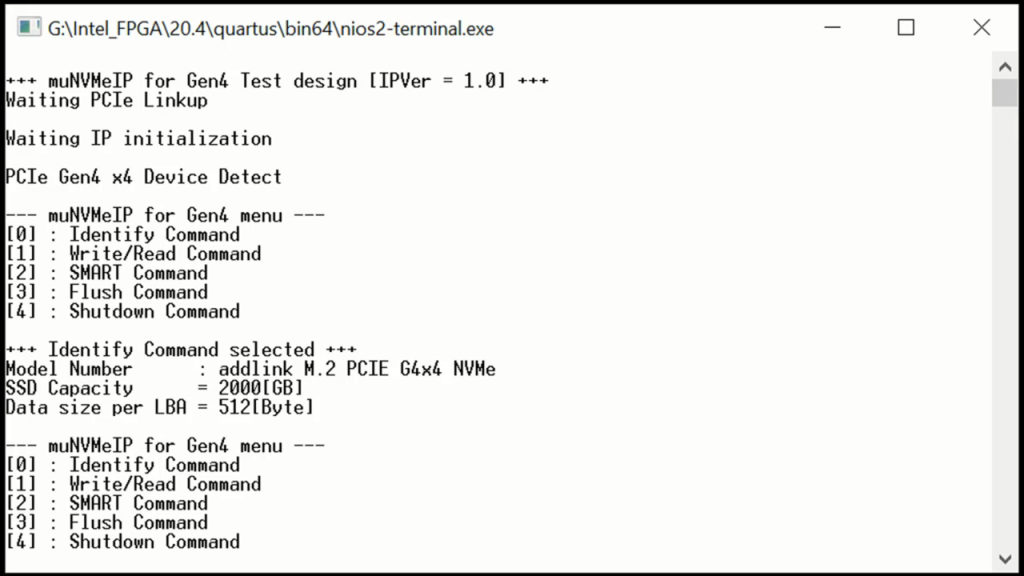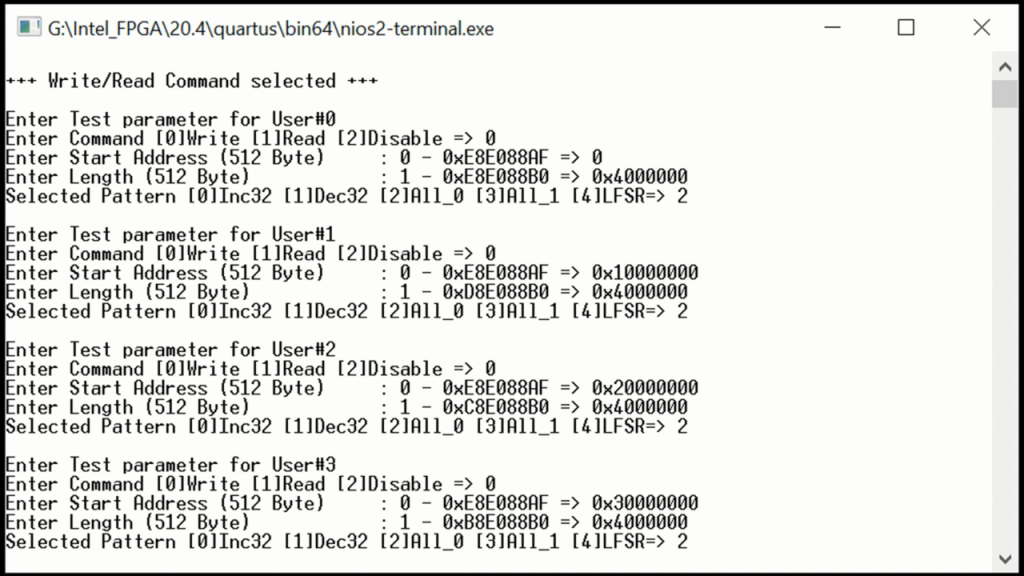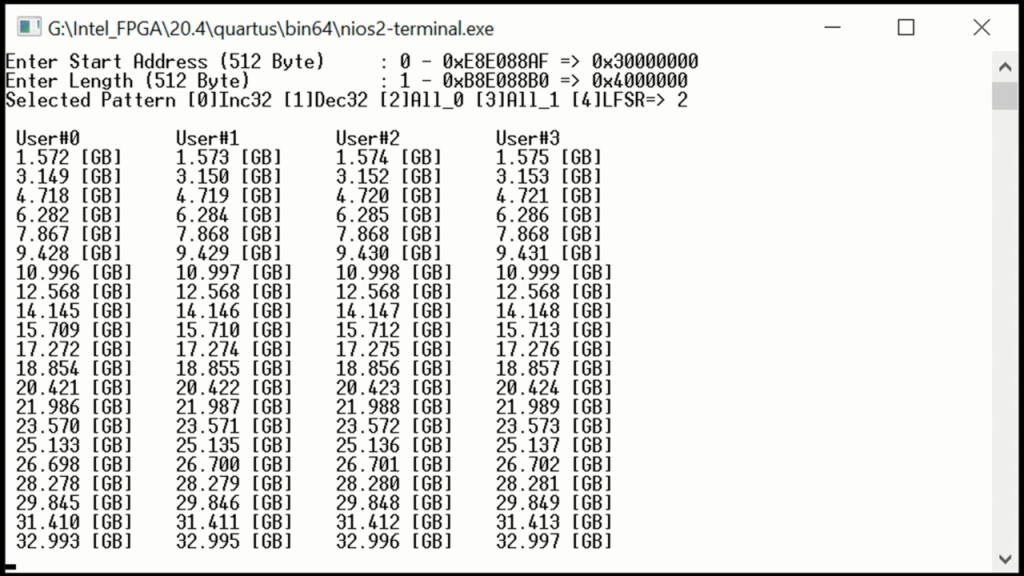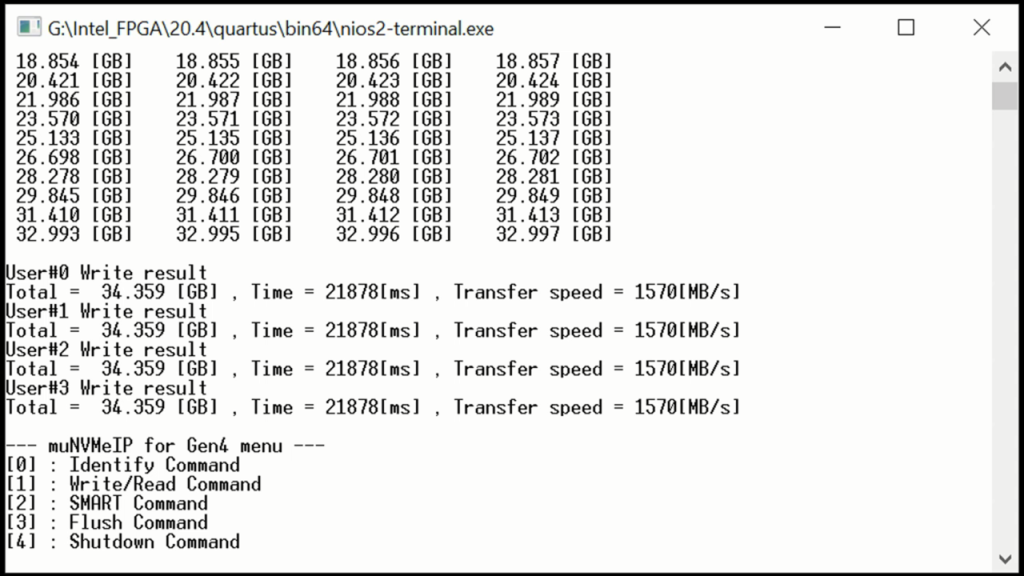 For four user read command at the same time.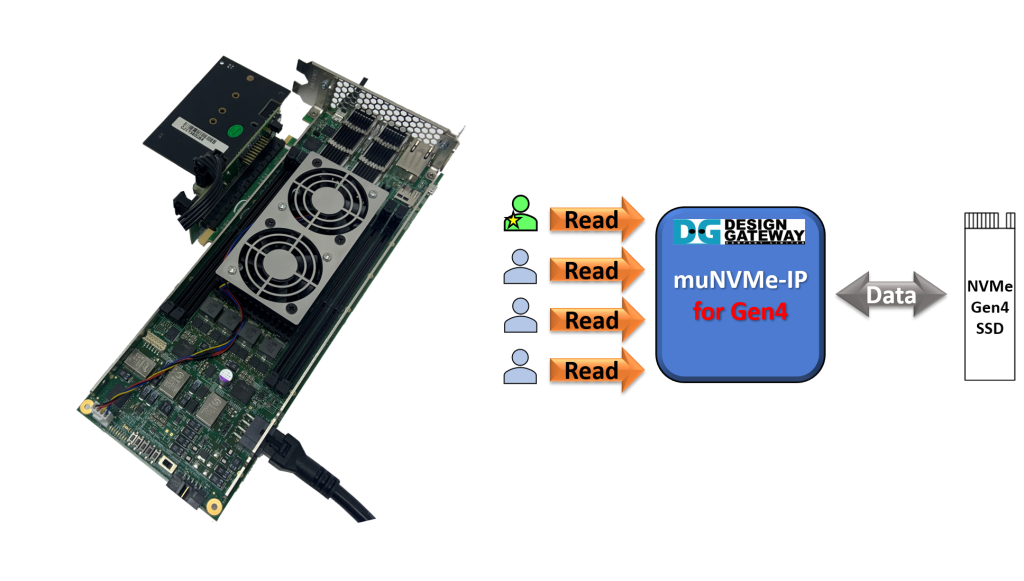 We can measure 1,678 MB/s per user.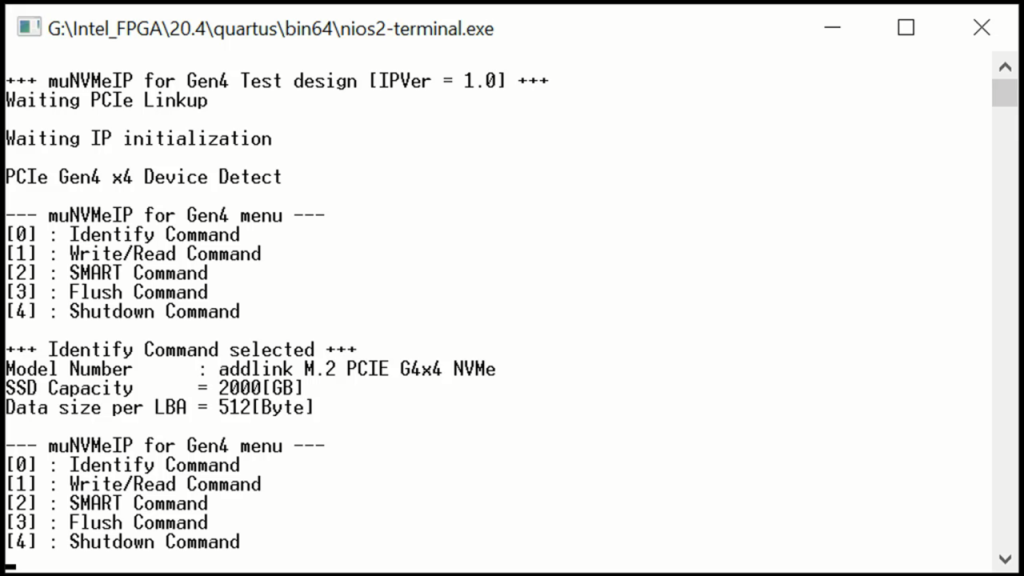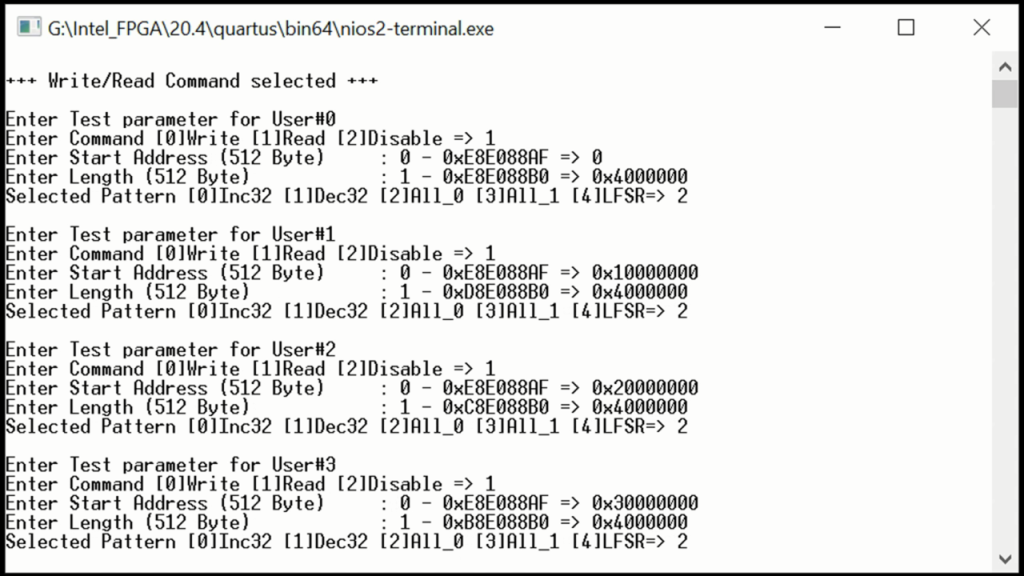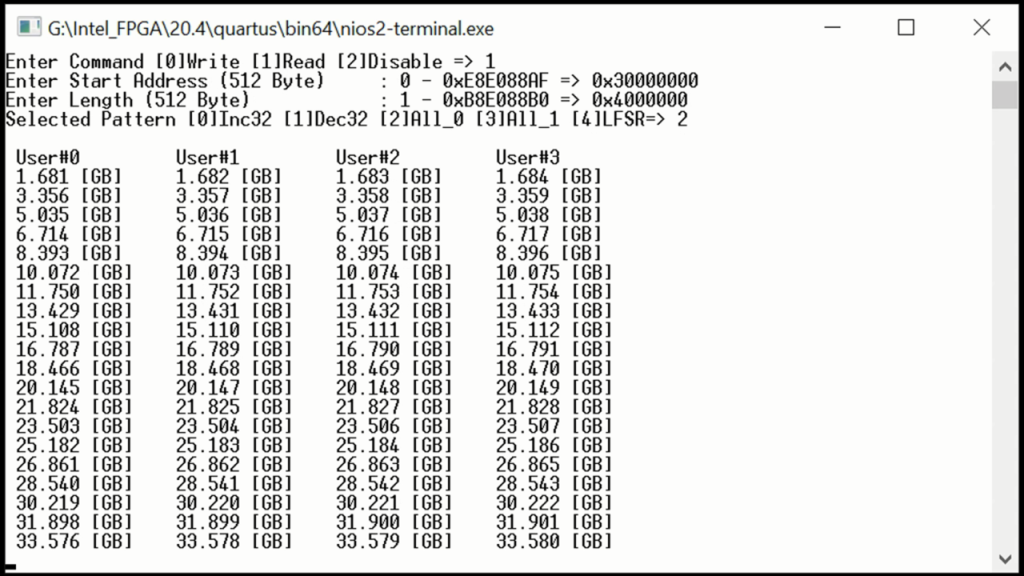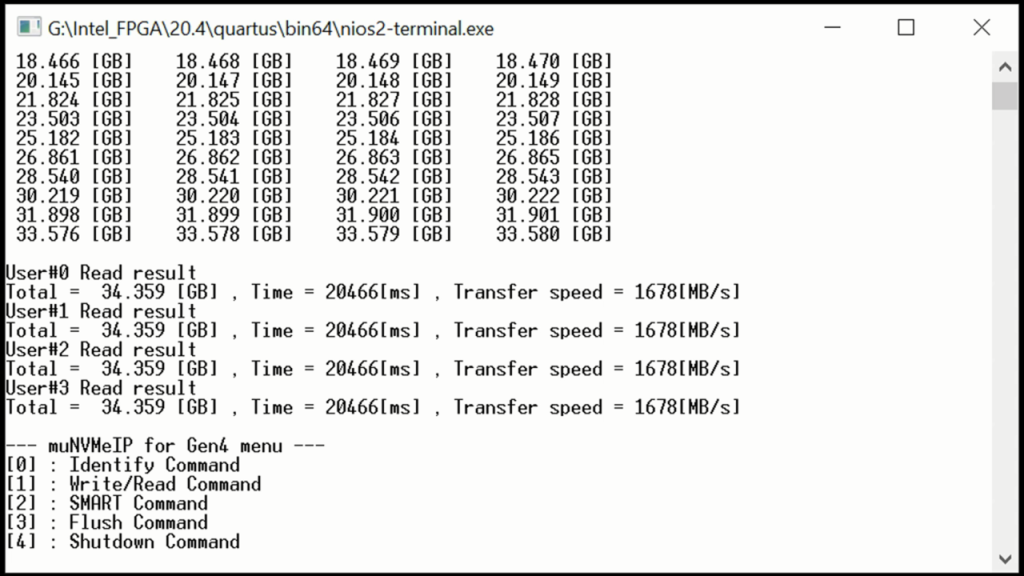 The last one is mixed write & read command at the same time.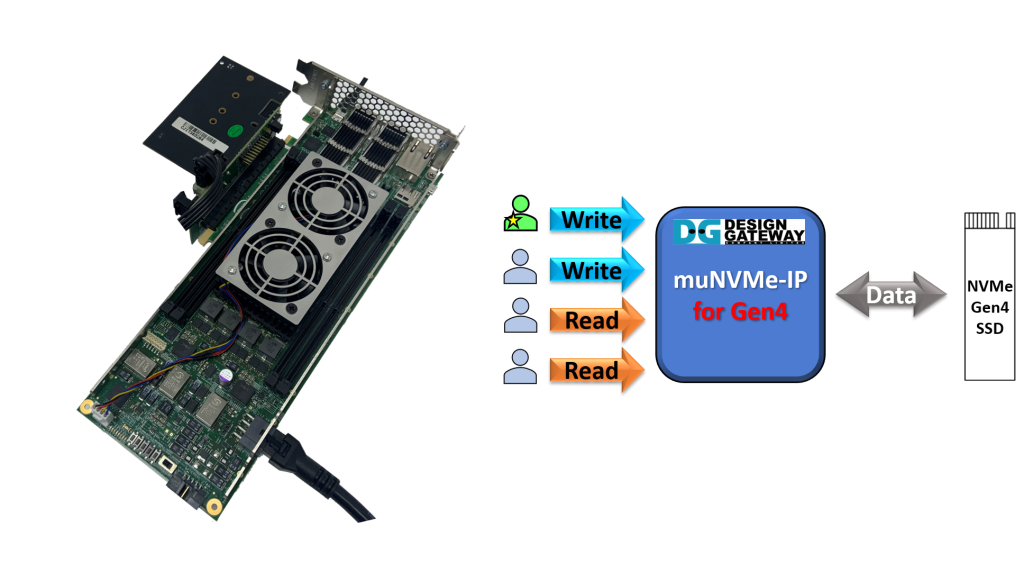 The last demo shows the Main user and first sub user send Write command by 32 GB size per user. While the second and the third Sub user send Read command by 32 GB size per user. The performance of each user is about 1,900 MB/s for both Write and Read command.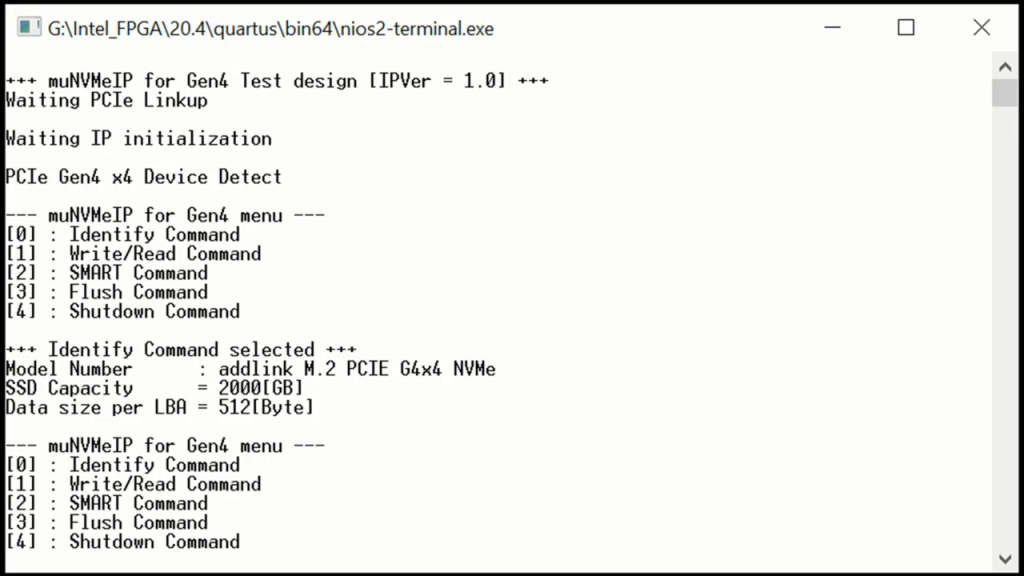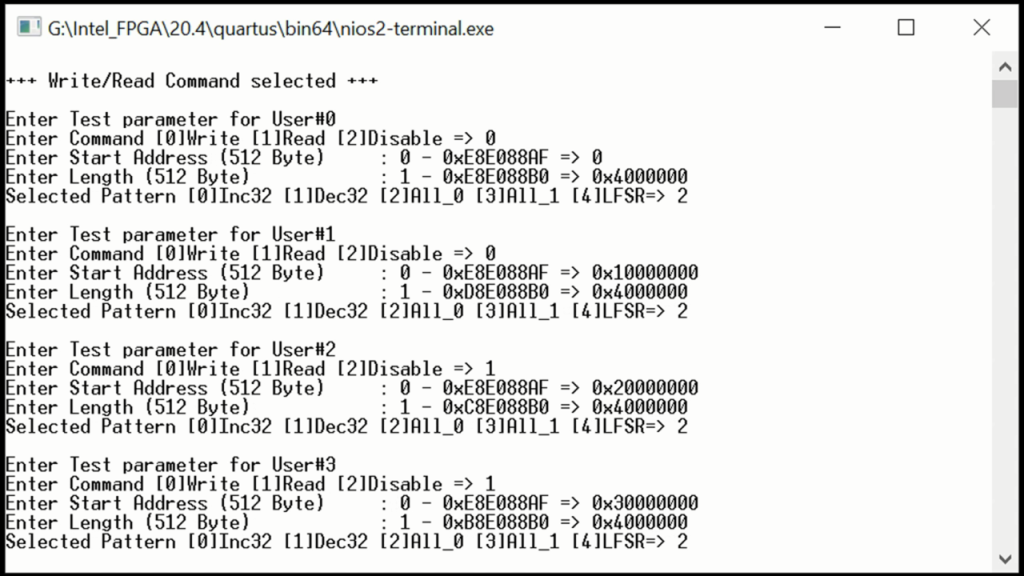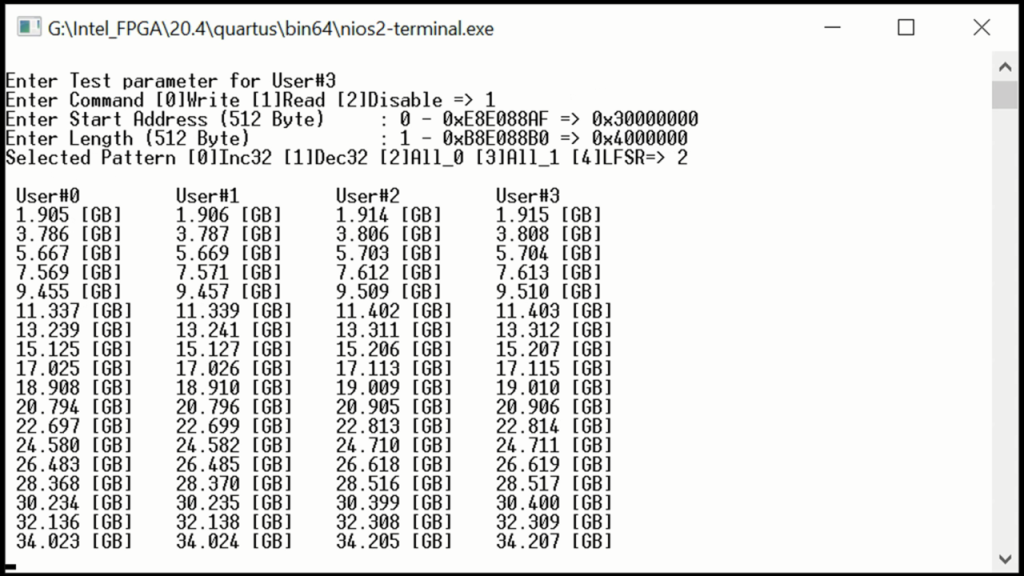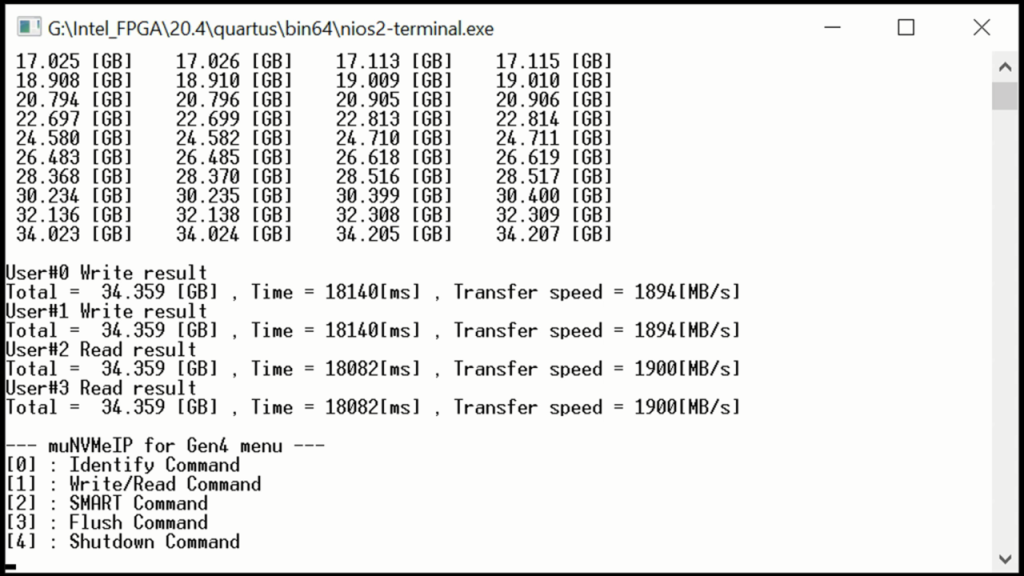 In conclusion, this test SSD that uses 32 GB data with all zero pattern can shows the same performance when using
one-user Write command
four-user Write command
one-user Read command
four-user Read command
mixed Write-Read command
muNVMe IP for Gen4 can achieve close to maximum SSD performance.
However, some SSDs show different and unbalance Write-Read performance when both commands are run simultaneously. It depends on SSD characteristic.
Also, the performance of most SSDs is reduced after the internal cache is full. You can use our demo to check your own SSD characteristic and choose the best SSD for your applications.