2X performance increase with RAID0x2 by muNVMe-IP Core
muNVMe-IP (Multi User NVMe IP) is designed and optimized for multiple data stream access to single NVMe SSD by multiple users simultaneously.
RAID0x2 by muNVMe-IP module in this reference design are designed to split one user command to two muNVMe-IPs. The RAID0x2 module is implemented to increase the sequential write/read performance to 2 times(2X), comparing to the muNVMe-IP reference design.
muNVMe standard design (1-channel)
The first demo of muNVMe-IP shows two users write and read one NVMe SSD at the same time. The performance of each user when two users are run at the same time is about a half of maximum SSD performance. RAID0 system is purposed to increase the performance.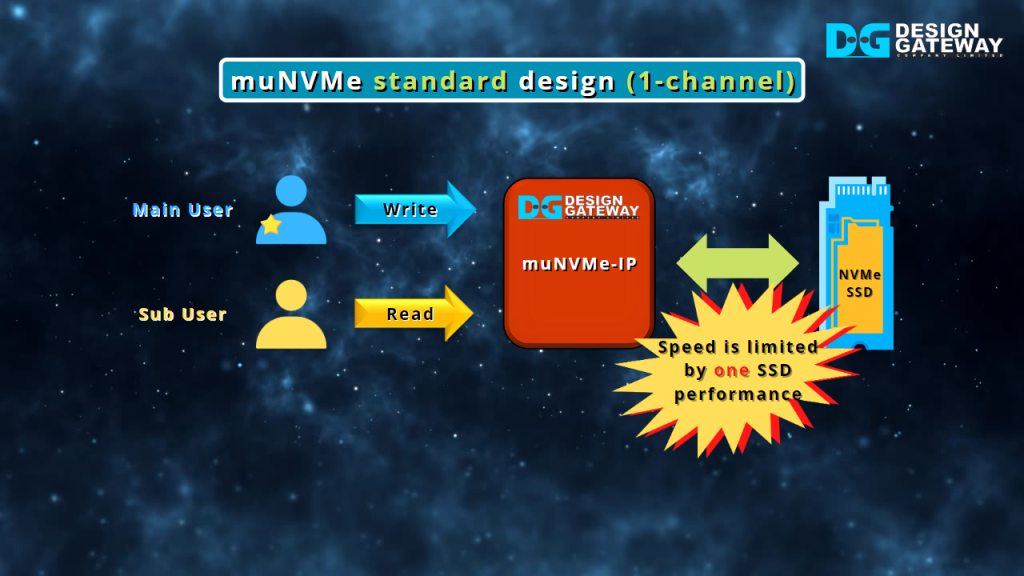 muNVMe RAID0 design (2-channel)
We show 2-channel RAID0 to increase the write/read speed to be two times. Two muNVMe-IPs and two SSDs are applied.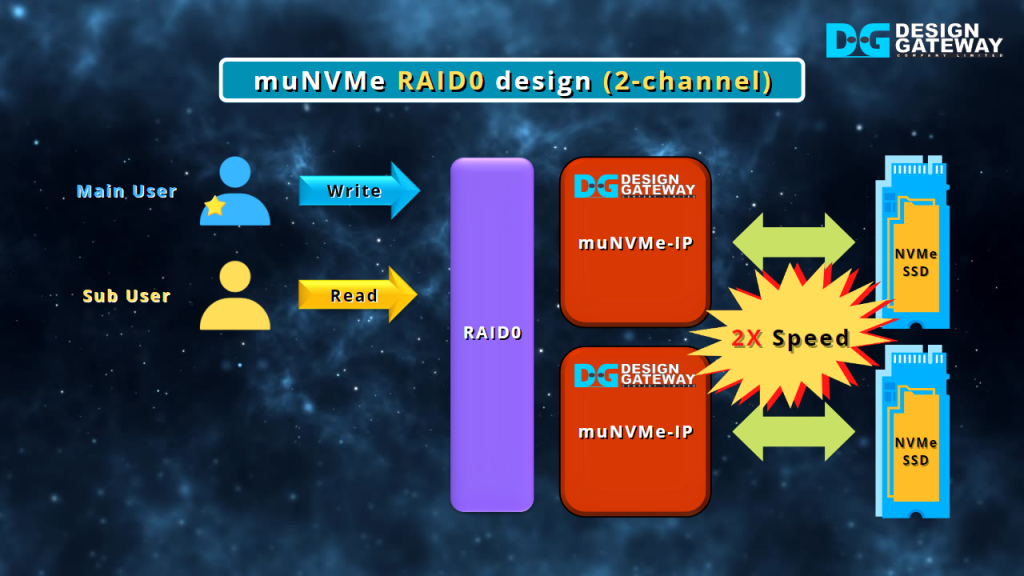 Demo setup
The demo by using ZCU106 and two Intel 900P SSDs that connect by using AB17-M2FMC.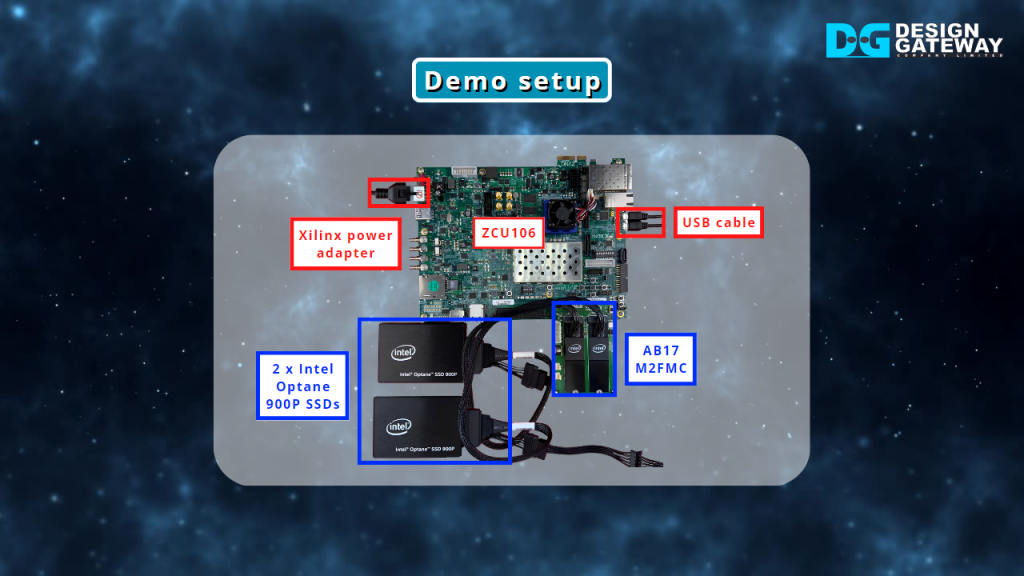 Write and Read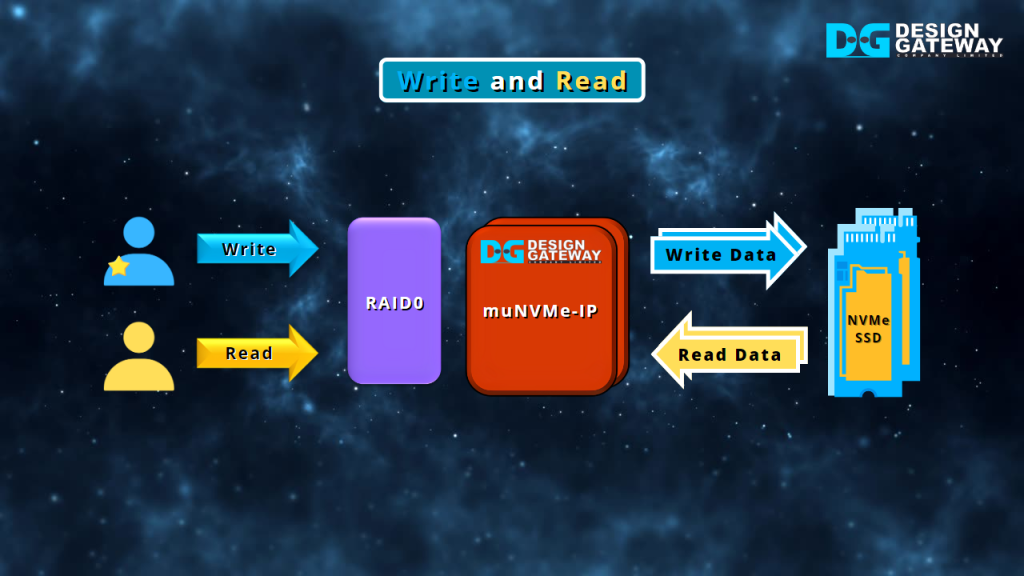 Let's see the demo when we use Write and Read command at the same time.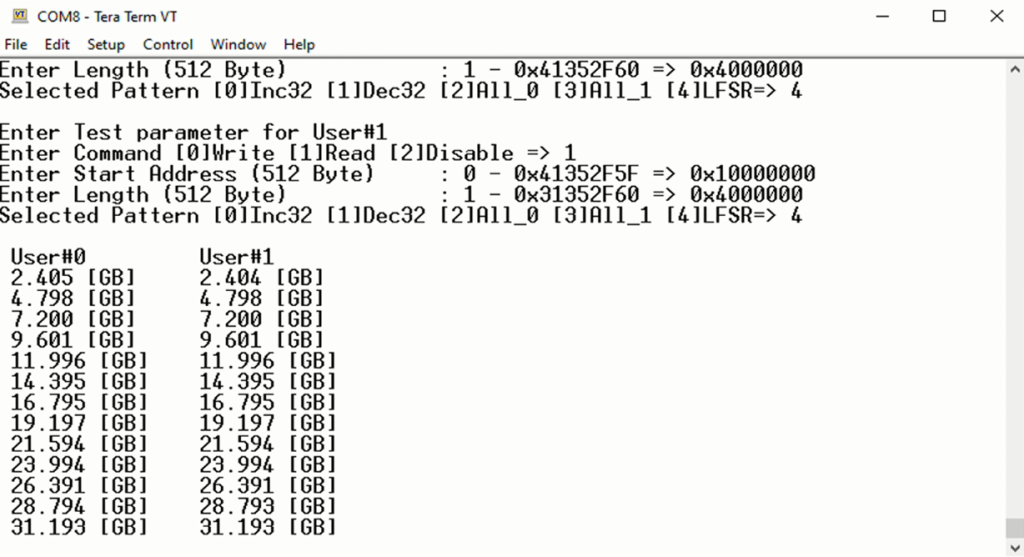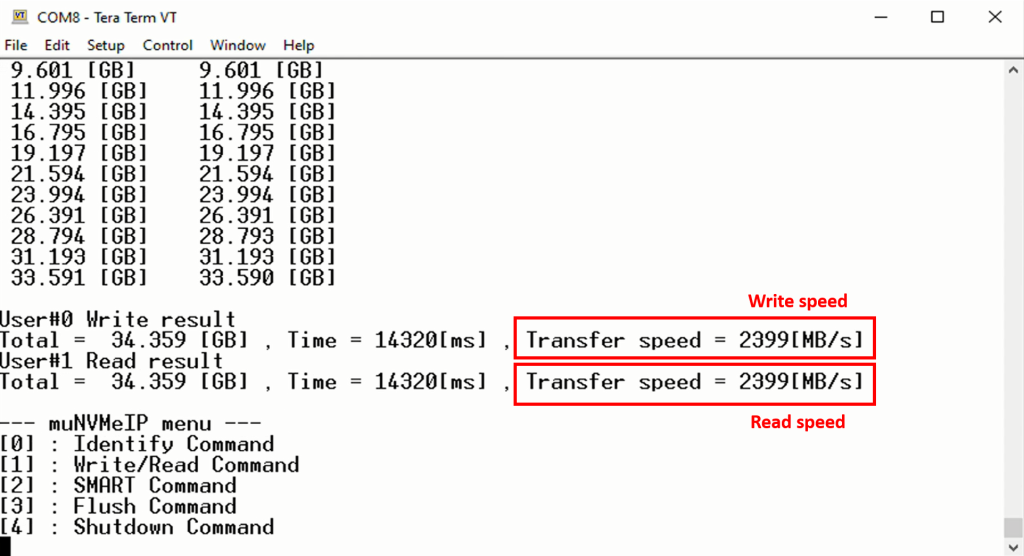 Main user sends Write command by 32 GB size while Sub user sends Read command by 32 GB size. Both write and read speed are 2399 MB/s.
Write/Write
Similarly, we run Write-Write command by two users. Write speed is 2238 MB/s.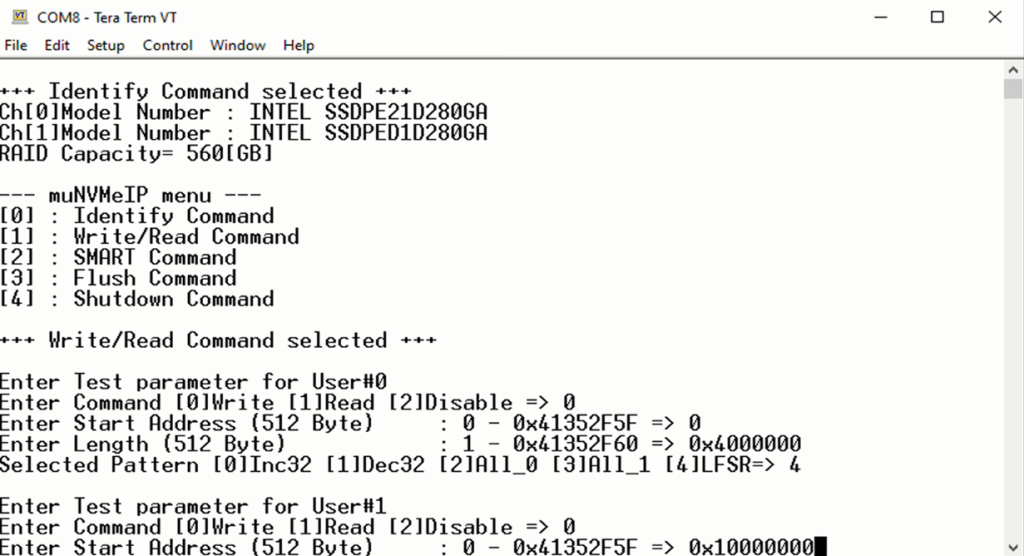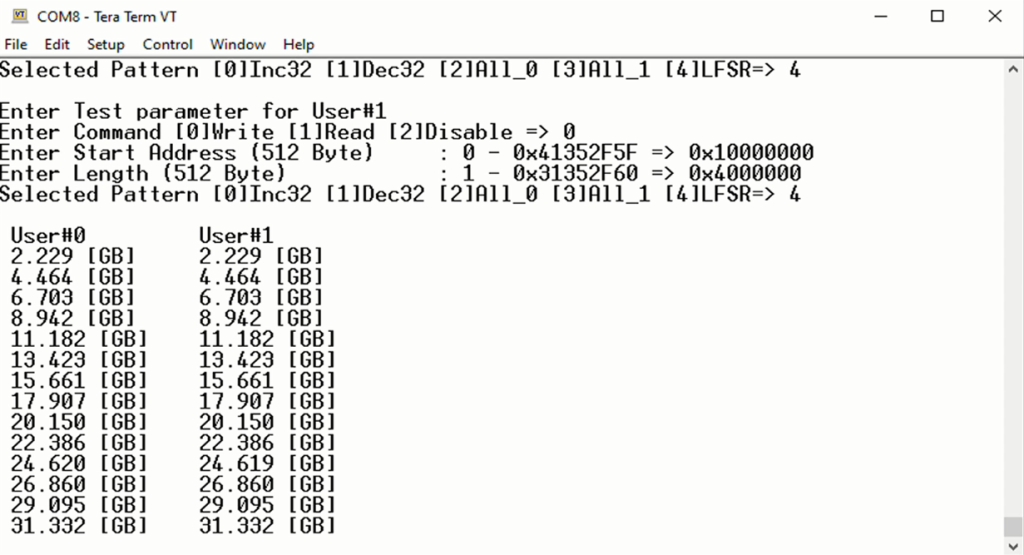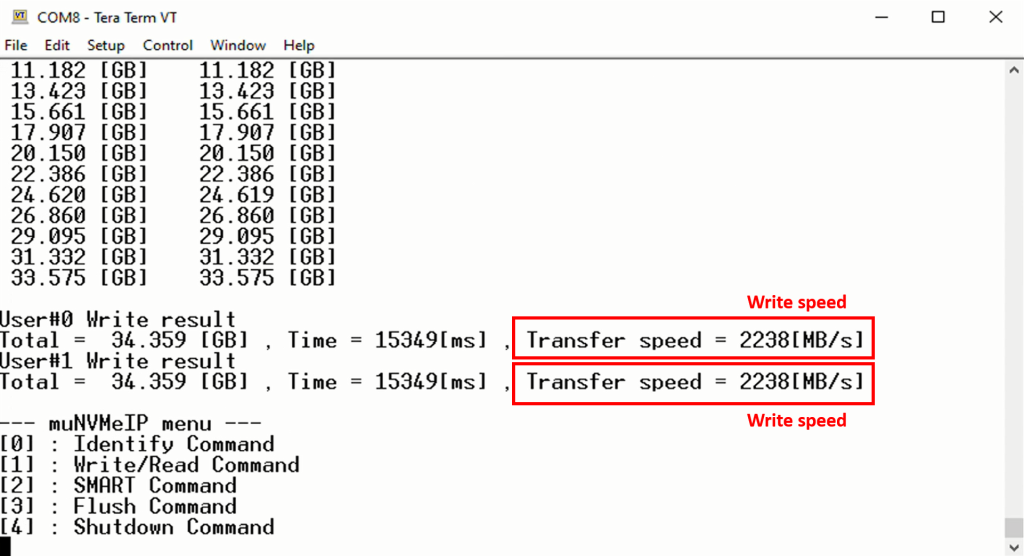 Read/Read
We run Read-Read command by two users. Read speed is 2719 MB/s.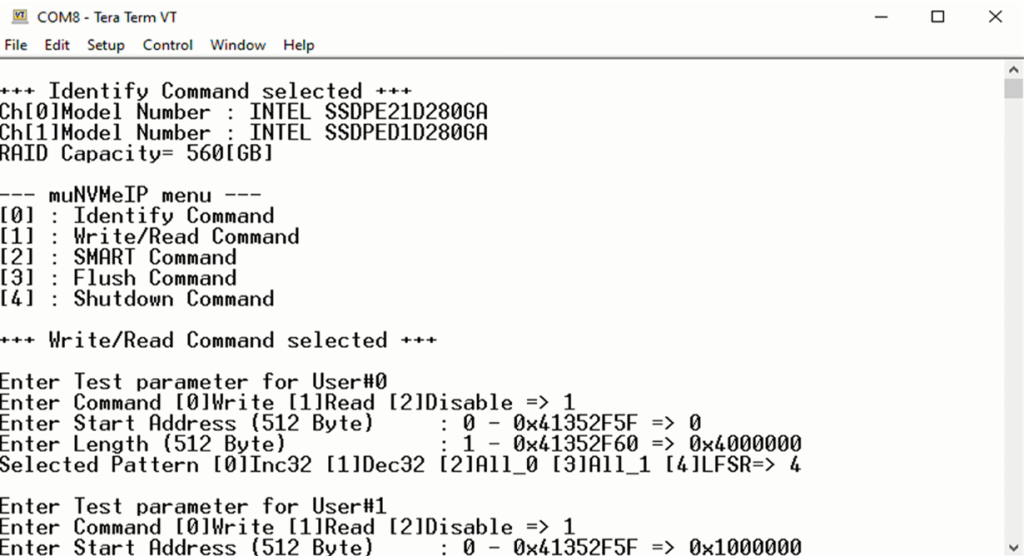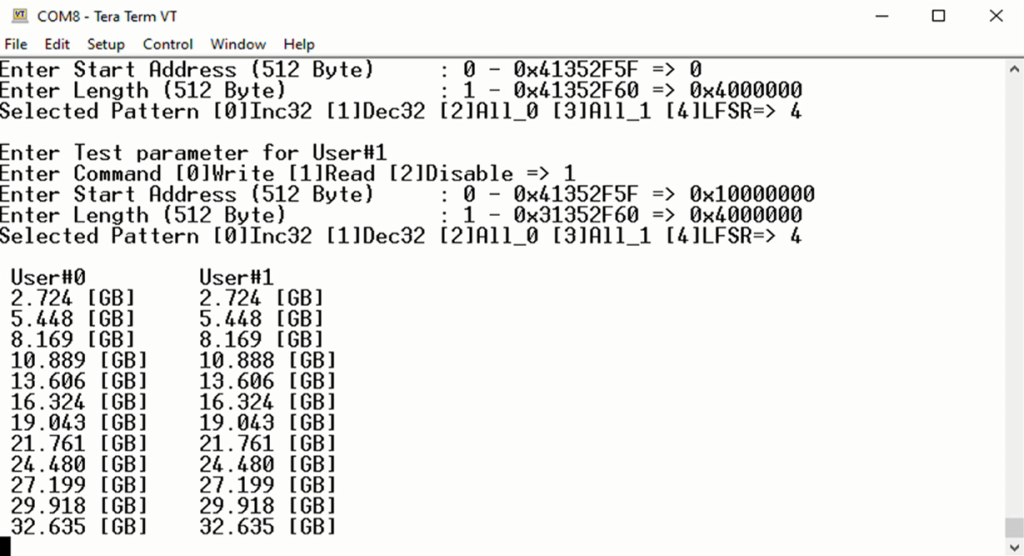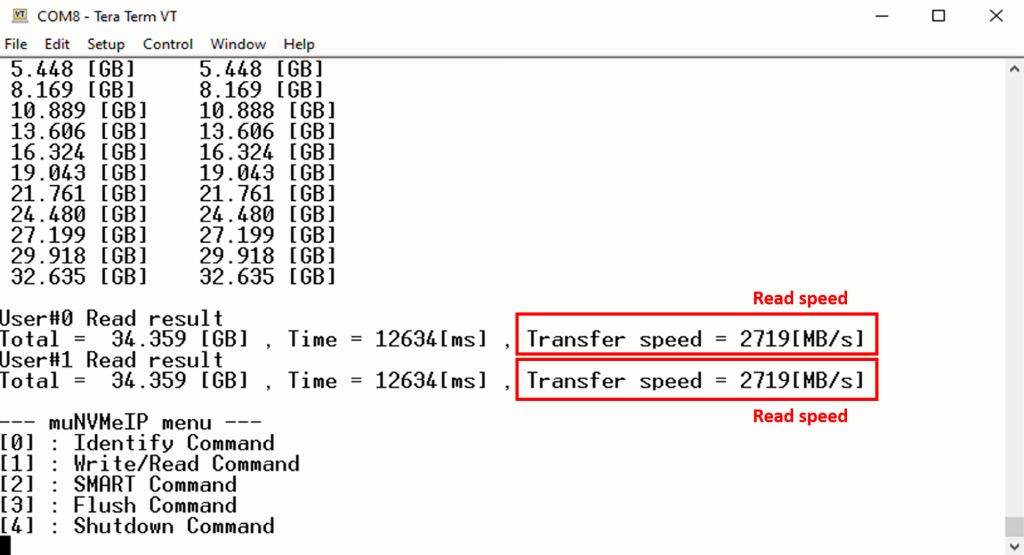 Performance
Let's see the comparison of the performance result when running standard and 2-Channel RAID0 with muNVMe-IP in several conditions. Performance when using 2-channel RAID0 design increase by 2 times.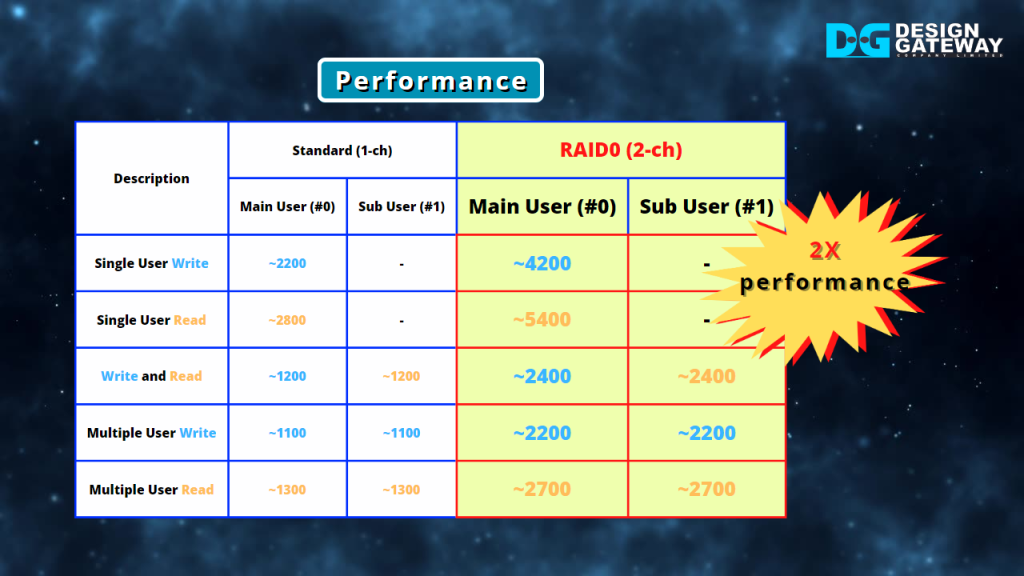 More performance: 4-ch RAID0
If the performance is not enough, we can increase number of channel. 4-channel RAID0 will increase speed by 4 times. 4 muNVMe-IPs and 4 NVMe SSDs are applied in this demo.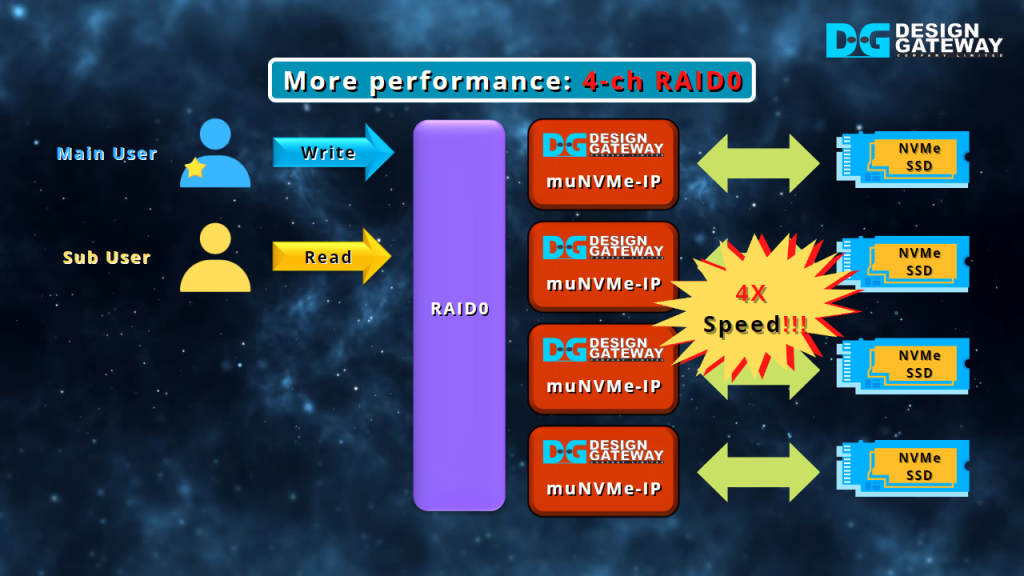 Check out more detail of the reference design and demo on our website.
https://dgway.com/muNVMe-IP_X_E.html
Youtube: https://youtu.be/51kNYjxYvl0